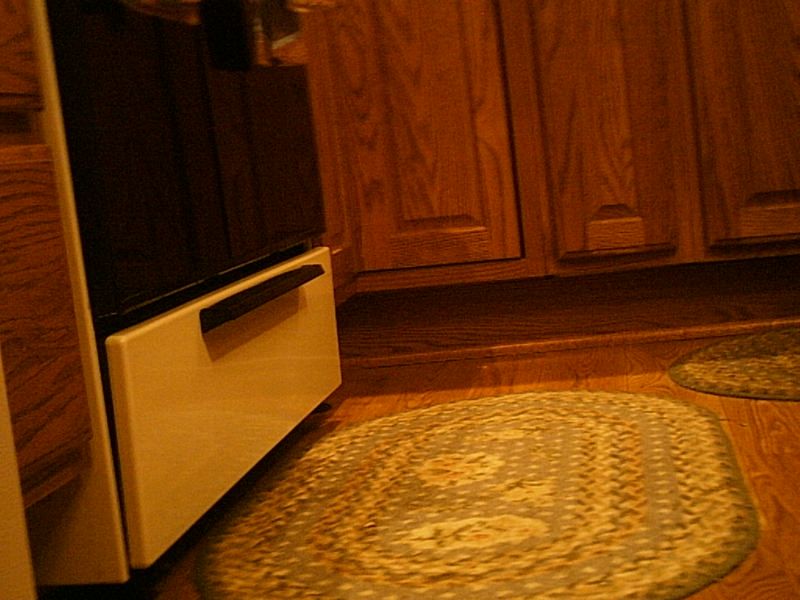 I had a great day today! I got to help Mom make dinner. She took some pictures of me helping so I could share them with you! It started out with me coming downstairs with her. She put me on the ground so I could look around. I liked walking around, but I liked being up higher even more. We made chicken and potatoes. She assembled the roasting pan, and then let me help her put the 'shake and bake' and the chicken into a plastic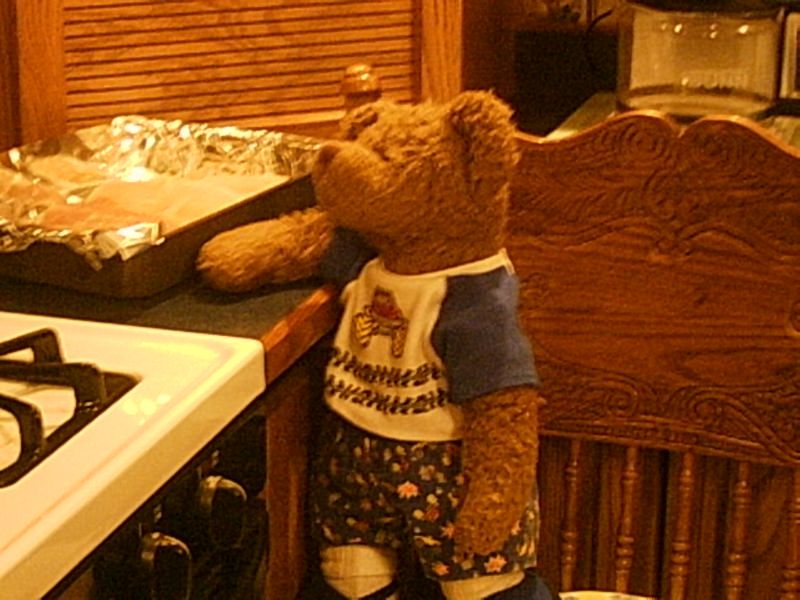 baggie and shake! That was pretty fun too. Then we laid the chicken out in a nice row in the pan. Then she put it in the oven because it was much too hot for me. Then I helped her wrap the potatoes in tin foil. Those went into the oven too.
Then we went into the living room and sat for a while. We watched TV. Then we went back to the kitchen and served up supper! It was really good. We did a
GREAT
job!