Hello everybody!! How are things for all of you? Mom has had a moderately stressful last couple of days
again
, so this is going to be another short entry. But since it's important to us that we keep on blogging, we're going to keep this up!
I thought I would tell you about a few Twitter people that we follow. Mom checks her Twitter all the time, but mine once or twice a week. I thought I would share one of Mom's new follows and one of mine!
We have been watching
Miss Fisher's Mysteries
for a while. Mom posted a picture of a shirt that she bought online with Miss Fisher on it. (Technically it was Jack Robinson!)
Every Cloud Productions
, the production company behind Miss Fisher, retweeted it! So we had to follow them, of course!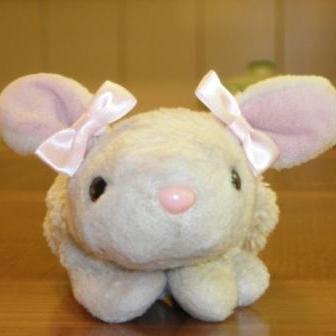 While we have been following
Pink Bunny's blog
for a long time, we recently found her
Twitter
feed. Her humans take her all over! They're especially fond of Disney parks. They go behind the scenes to all these cool restaurants and things like that.
Do any of you follow any interesting twitter people? Mom and I are on Twitter. I am on Twitter
here
, and she is
here
. We don't tweet about anything terribly interesting, but we like it all the same!
Talk to all of you next week!