My mom has some time right now to help me type a new blog entry. I do like this blog thing. There aren't many places that teddies can write out their feelings like this. Writing things by hand takes me even longer then typing. I've gotten pretty good at hunting and pecking letters on the keyboard. Mom being here makes this
much
easier!
I've seemed to forget to introduce more of our new friends. So I'm going to start all over again.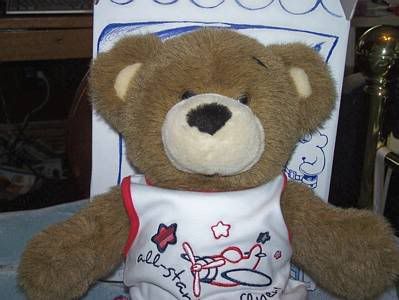 Ambrose is a bear that Mom found at Goodwill. Mom says that he's a Build-a-Bear Bearamy plushie. He says that he lived with a little boy who had lots and lots of teddy bears. The little boy's Mom tossed Ambrose into the Goodwill bag by mistake. He says that he hopes that the little boy found a new teddy to love. He's glad though that he found a new home here. He likes all his new friends! Ambrose is interested in airplanes, birds, dinosaurs, and our pet lizard, Shakespeare. The little boy he lived with before was too young to read, so Robinson and I are teaching him how to read.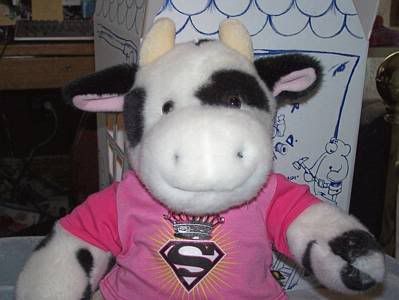 The next new friend is Fleur. Mom brought her home from Build-a-Bear. She's Chloe's new friend. Charlotte, Fleur, Opal, and Chloe talk about girly things now for hours. Fleur likes reading about other animals, princess stories, and crafts. She helps Mom make clothes for all of us. She helped Mom make a blanket for one of the little plush horses that she bought. I'm glad that Chloe has someone to talk to now. For a long time it was just all boys! Then Charlotte came, and then Opal, and now Fleur! With the new boys from Goodwill, we're even! Mom says that we're going to have enough friends soon to start a football team! I'd much rather play baseball.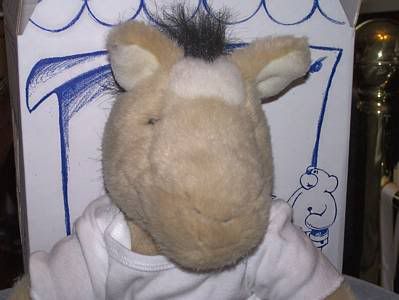 Our next new friend is Friday. He's Robinson's cousin. Mom found him at Goodwill. He was excited to find out that Robinson lived with us! He's too small to be able to read all by himself yet, so we all read to him. He likes books with plenty of pictures of trucks and trains. Sometimes he'll run around the room with our toy fire engine for hours! He also likes to watch for the big trucks that drive past. Fleur and Ambrose watch out for him when Mom's not around. He likes to get stuck in strange places, like under the bed or under Mom's sewing table.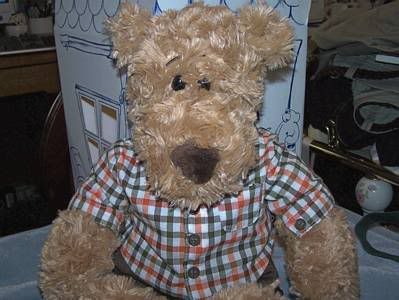 Milton is our newest friend. Mom picked him up at Build-a-Bear a week or so ago. Milton is older then the rest of us. He reads harder chapter books out loud to us. He helps Friday with the names of the cars and trucks that zoom by. He's still a little shy with the rest of us, but we all are trying to make him feel at home. He's helping Mom and I with the blog entry right now-- and he's enjoying helping! I hope that he learns to like the rest of us soon! Pieces of chocolate seem to be helping!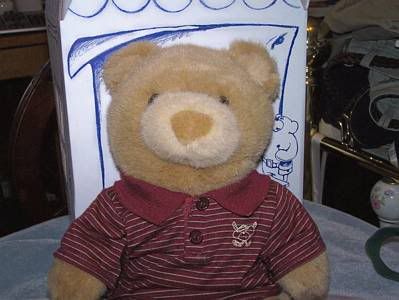 Nate is another bear that Mom rescued from Goodwill. Nate says that he was bought as a present for an older child who didn't like teddies. He was glad when Mom found him. He likes to watch the birds with me. He knows the names of some different birds, so that's fun. He came to our house wearing a golf t-shirt, but doesn't really like the game. He was also glad when Mom got him a new shirt! He'd much rather watch sports then play them. He likes birds, bugs, and sitting in the sun.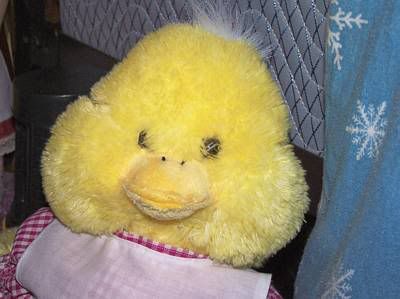 Opal has been here for a while. She's a Build-a-Bear chicken that Mom brought home around Easter. She enjoys talking to Chloe, Charlotte, and Fleur about girly things, but also likes to play around in the mud with the boys when Mom will let her. (She's got new clothes!) She likes the chicken and duck books that Mom brings home with her. She's the one that had to have a little surgery done on her foot when the string broke! It's all healed up now!
I am going to post this before it somehow disappears. But these are all our new friends!